Ellijay First United Methodist Church supports many different missions on the local, regional, national, and international level. Click on one of the titles below to find out more about a type of mission.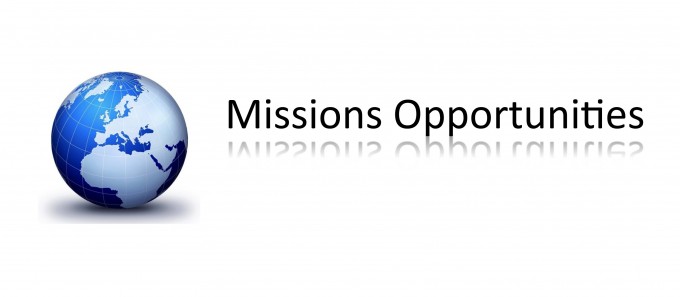 The Mission Committee has met and determined that one of the goals for 2016 is to communicate upcoming mission opportunities in hopes of getting more members involved in missions. This will allow participation by everyone through your time, talent, finance and prayer so that we may help in sharing the gospel with others that they may decide to follow Jesus.
Several opportunities are in the works.
Mission trip to Camp Glisson  Ten missionaries from our church worked one or more days at Camp Glission in April. Nineteen screen doors were trimmed, painted, and hardware was attached.  These doors will be hung in the new  "rustic" camping area, and will allow Camp Glisson to extend its work in the camping ministry.  The swimming pool area was pressure washed and cleaned for the safety and enjoyment of campers.  Keep this project in mind and join us next year. Camp Glisson will make Christ present to 3,000 kids this year. The campers will know that older folks thought enough of them to volunteer their services to make the camping experience successful.
GRASP & Junior GRASP will be June 8th – 11th, 2017 GRASP is a local mission project driven by Ellijay FUMC that performs service projects for people in the church and the community.  Youth and adults are mixed and divided into teams of five to six. Service projects range from light duty yard work to minor home repair. Our youth are usually joined by youth and adults from area churches. The youth are not only involved in mission, but there is worship each evening with team building on Friday. Contact Alex Neal, Youth Director (alexneal21@gmail.com) for more information.
Guatemala Mission Trip    This mission trip of Ellijay FUMC is through the Foundation for Missions which is a nonprofit interdenominational missionary organization. The mission project is to complete the wiring on the fourth floor of a Christian school that has been under construction for the past four years by this team in Guatemala City.  Ed Boyd is the team leader for this mission trip.
Mission trip to Kenya  May 2017.  The Kenya Project will be returning to Mountain Park Academy with a medical/administrative team.  More information will be made available later.
Mission trip to Costa Rica.  April 2017 We are working with Dalton Trinity UMM to set this up. Projected date is around Christmas.  You can get more information about the organization at www.MissionCostaRico.com   The missionaries are Bryan and Beth Tatum. Check this out. We will get more info as things solidify.
We are investigating establishing a support team for our congregation who may need odd jobs done in their homes.  We will attend a workshop and determine a "care force" set up for our neighbors.
Please pray for these activities and contact Lloyd Vautrot at 706-698-2859 for more information.
Mission Committee Members
Lloyd Vautrot  lvautrot@yahoo.com  Ed Boyd  edjackie@etcmail.com
Tom Lowery  hilltop1@etcmail.com  Joan Compton pcompton@ellijay.com
Bob Stephens  rfs@ellijay.com   Rachel Tarr  Rachel.tarr@yahoo.com
Bob Sweat  rhs@the-ctc.org