75 McCutchen Street,  P.O Box 472, Ellijay, Georgia 30540                Phone:  706-635-2555
SUNDAY SCHEDULE
8:45AM Traditional Worship
9:45 Fellowship Time (Coffee and Donuts)
10:00AM Sunday Bible Study Classes
11:00AM Traditional Worship
5:00 – 7:00 Youth Impact
Nursery available during all Sunday services, Sunday School, and other special services.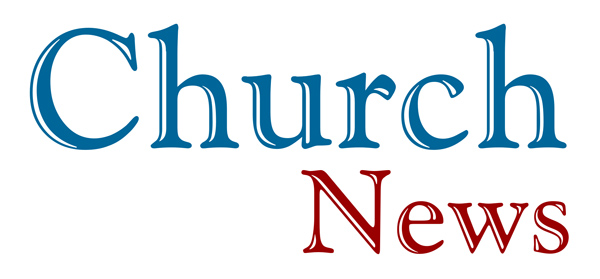 ---
Heartline Hospice will offer a grief support group Tuesdays at 3:00 p.m. at the Waters Building across from First Baptist Church beginning Tuesday, July 11th.
————————————————————————————————————————-
WEDNESDAY NIGHT SUMMER BIBLE STUDY SERIES  6:30 p.m.
JULY 12 – Pastor Thom will lead a study on Baptism.
JULY 19 – Pastor Allan will lead a study on Communion.
---
WEDNESDAY, JULY 26TH
Homemade Ice Cream Social and board game night in Fellowship Hall!  All generations are invited. Please call the church office if you can bring some homemade ice cream.
---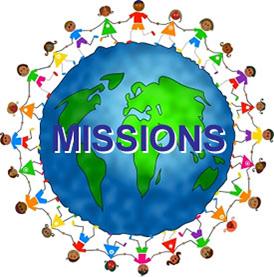 MISSION REPORT
EMMA FORD, JESUS FILM PROJECT
JULY 23, 2017
We will be blessed to hear from our missionary, Emma Ford. FEUMC has been supporting Emma in her mission work for the past year and we look forward to her sharing some of her experiences with us.  She will speak briefly at both services and will have a short presentation following coffee time at the beginning of the Sunday School hour.
————————————————————————————————————————-
Promotion Sunday for Rising 3rd and 6th graders and Blessing of the Back Packs for All Teachers and Students 
August 6th, 11:00 Service
Please call the church office by July 30th if you have a rising 3rd of 6th grader.
————————————————————————————————————————-
We would like to THANK our SUPER crew of 40 adults and youth who were involved with helping the 57 kids come to know God better and to walk closer with Him. Also a SUPER THANKS to all who donated food and other items.
————————————————————————————————————————
                 GRASP                                         
                                     Gilmer Relief And Service Project 2017  June 8 – 11th
A SPECIAL THANKS TO EVERYONE WHO HELPED TO MAKE OUR WEEK A HUGE SUCCESS!
 You can now view a slide show of our week on our YouTube page. To access:  key     https/www.youtube.com    In the search bar type: Ellijay First UMC
—————————————————————————————————————-
The Youth Group continues to meet during the summer.  Volunteers are needed to provide a light supper on the following dates:   July 16,23, and 30. Sign up sheet is on the youth bulletin board.
CHECK OUT OUR YOUTH PAGE FOR UPCOMING WONDERFUL WEDNESDAY ACTIVITIES.
——————————————————————————————————————-
Seamless Summer 
June 5 – July 21
Call the Church Office if your group would like to sign up for a week!
______________________________________________________________________
Would you like to walk where Jesus walked?
Allan and Rachel Tarr are hosting a trip to the Holy Land February 27 – March 8, 2018.   If you are interested, but unable to attend either meeting, please email Allan at allantarr@gmail.com or call 770-289-4192.
________________________________________________________________________
                   Stained Glass Project
The Trustees have been informed by William Hauser that because we are dealing with art, a reasonable time to expect completion would be early next year.
---
---
 Wednesday Night Dinner
Come and join us each Wednesday at 5:30 for dinner.
Adults $6       Families $18     Children under 12 FREE
 To sign up, Click Here
Last dinner for the season will be May 3rd.  We will resume September 6th.  Please contact the church office at 706-635-2555 to schedule a date for your group to sponsor a meal.
 ———————————————————————————————————————
STEPHEN MINISTRY
Let the one who boasts boast in the Lord.  1 Corinthians 1:31
Gracious God, you know my heart. You know what happens in mw when I feel proud. Forgive me, Lord, when my pride is selfish when I take credit for that which comes from your grace in my life.
Help me to see myself and my accomplishments in the clear light of your truth. Whether I feel pride because the lawn I just mowed looks good, or because I've contributed to your work in the world, may my feelings of pride be marinated in humble gratitude. Let me live each day thankful for how you are at work through me, yet continuously aware of just how much I depend on you in all things.
Above all, may you be my pride and joy. When I boast, may I boast in you! Amen
For more information on becoming a Stephen Minister please contact Gwen Scarth,  at gwenyth.allen@gmail.com or at 706-258-8757 or John VanNamen at vannamenjohn@ gmail.com or at 219-670-3057.
————————————————————————————————————————-
ELLIJAY FIRST UNITED METHODIST CHURCH IS ON "YouTube"
To access:  key     https/www.youtube.com    In the search bar type: Ellijay First UMC
 ———————————————————————————————————————
FROM THE FINANCE COMMITTEE
Now that the church mortgage has been paid off, a new designated fund has been set up called "Building Fund" for the future expansion of our facilities.  There is also a fund for paying on the "Parsonage Debt".  Just indicate "Building Fund" or "Parsonage Debt" on the memo line of your check if you would like to contribute to either of these funds.  Online givers can specify the same designations.
————————————————————————————————————————-
Get in Shape with Zumba and Yoga Classes
Zumba classes are offered on Monday and Thursday at 4:30PM.  Come by and work up a sweat while enjoying time with others and rocking to the beat.
Yoga Classes are held on Saturday at 9:30 AM. All classes are in the Fellowship Hall.
————————————————————————————————————————-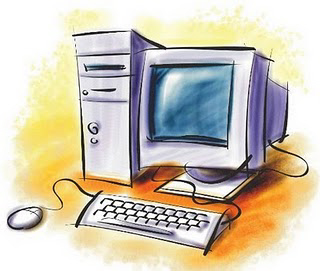 Check out our website often for updated information about events happening at Ellijay First United Methodist Church.
If your work area would like to post  or update information on our website please email information to shores.s@hotmail.com or turn in information to the church office.